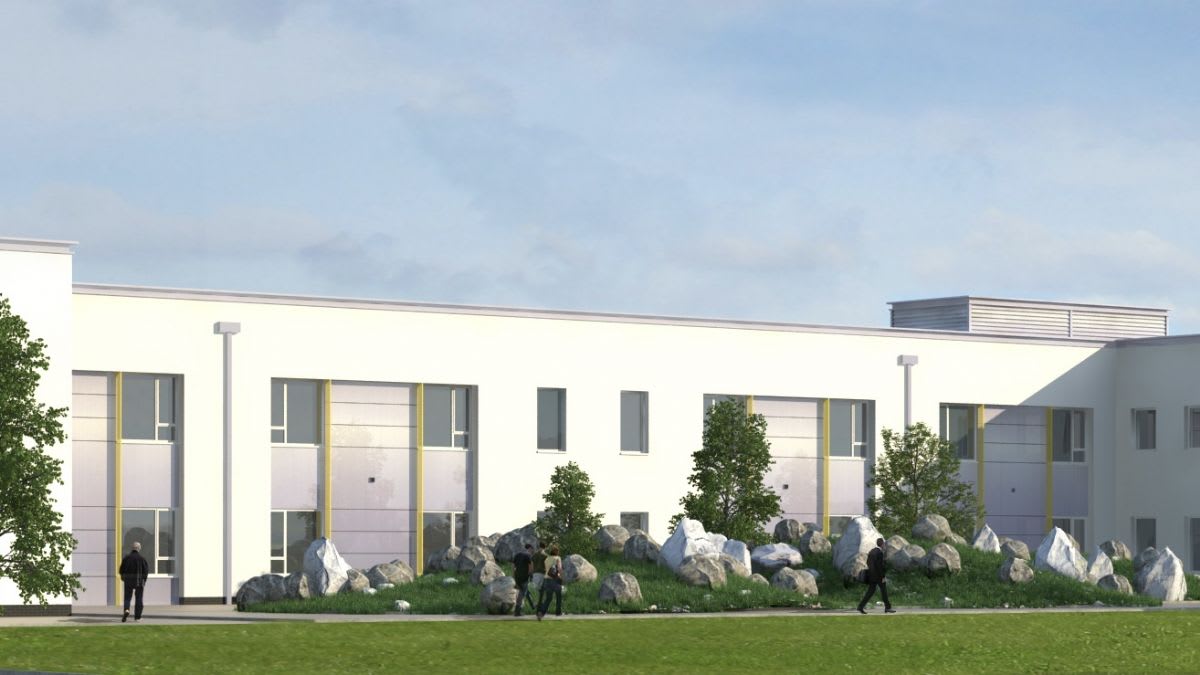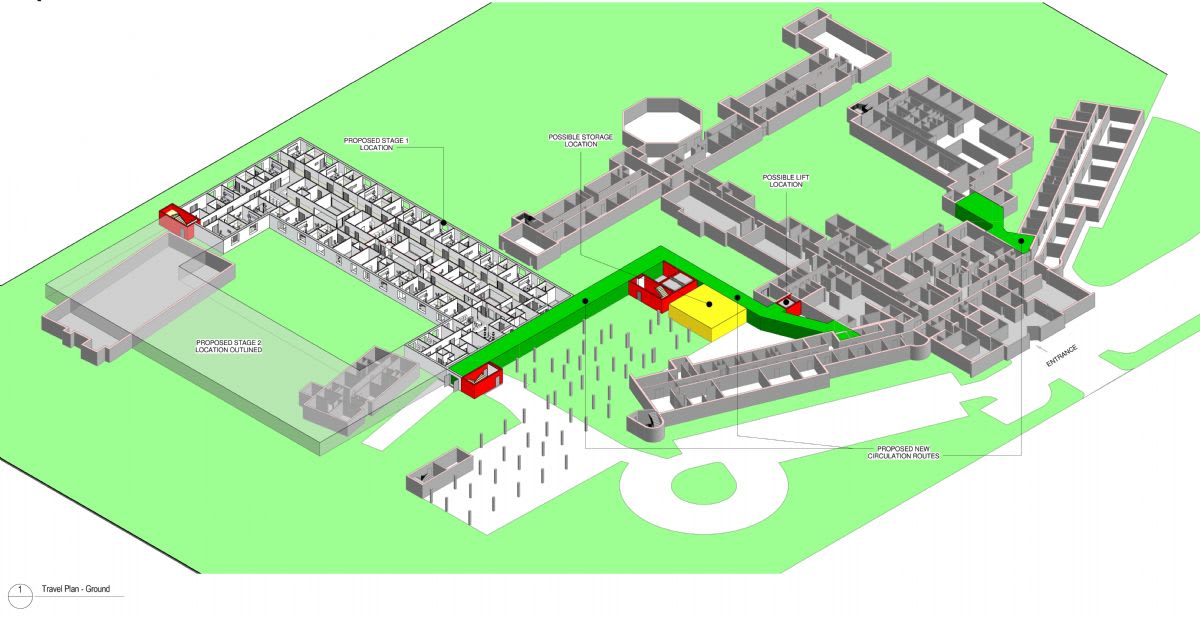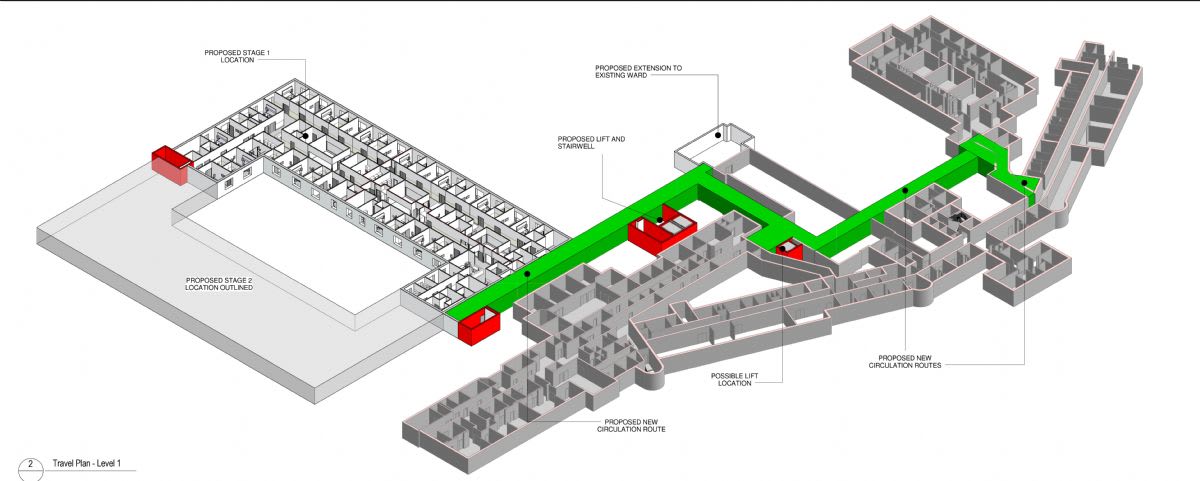 Portiuncula Hospital
Healthcare
This project consists of an extension to the existing Portiuncula Hospital, Galway. Once completed it will bring fifty new beds to the hospital, made up of single bed ensuite accommodation designed to HIQA standards and in line with international best practice. The new building will also host additional administrative facilities for the hospital.
The strategy for this project was to provide a design which could allow logical future expansion. The building therefore takes the form of a partial courtyard, which will be totally enclosed once the final phase is fully complete. A key element of the design was to ensure the seamless integration of the extension into the existing building. Internally, there will be a partially glazed 'hospital street' which will work to strengthen the link to the original hospital. This solution shortens the distance traveled to existing departments and clearly separate, yet easily identifiable.
To maximise flexibility, the block has been designed with two corridors, separated by services zones, to optimise patient privacy. The service zones contain subsidiary spaces such as toilets, nurses station, stores and are interspersed by two glass internal courtyards / light wells. Bedrooms feature large, central windows to optimise natural daylight for patients.
The project is now at tender stage with construction likely to begin this year.
Location:

Galway, Ireland

Key Dates:

Tender Stage Spring 2017

Client:

Health Service Executive

Project Manager/Architect:

van Dijk International
Back