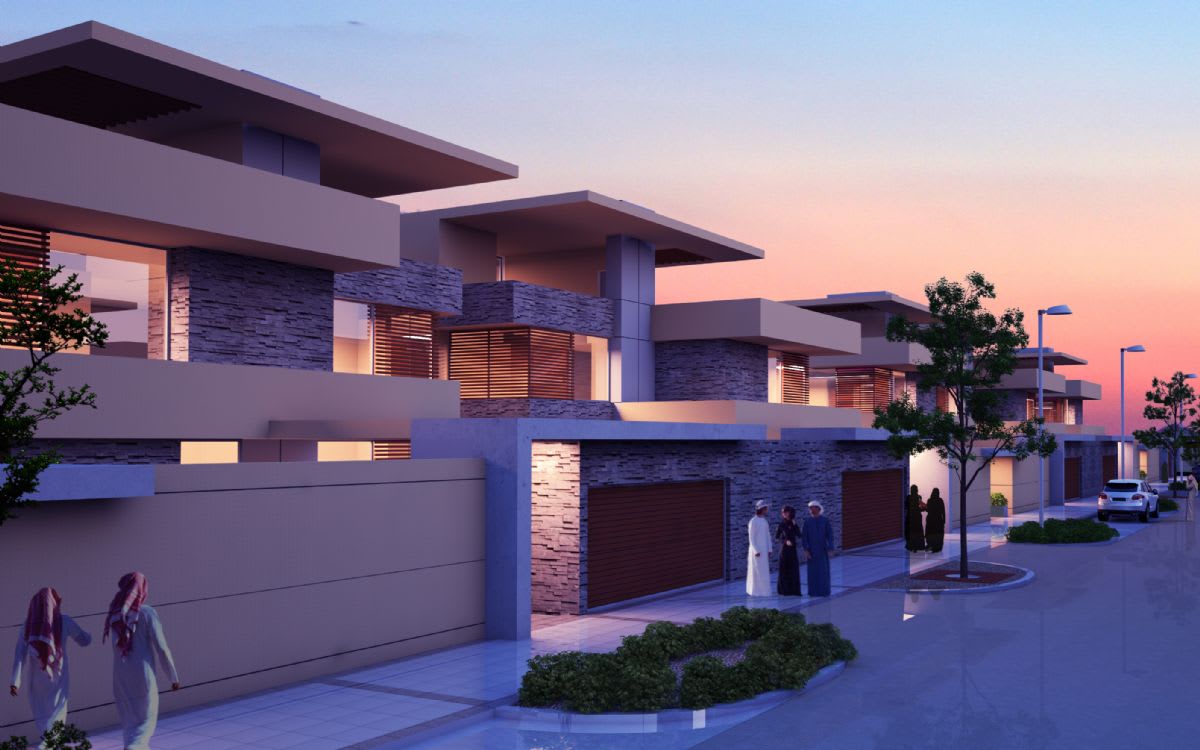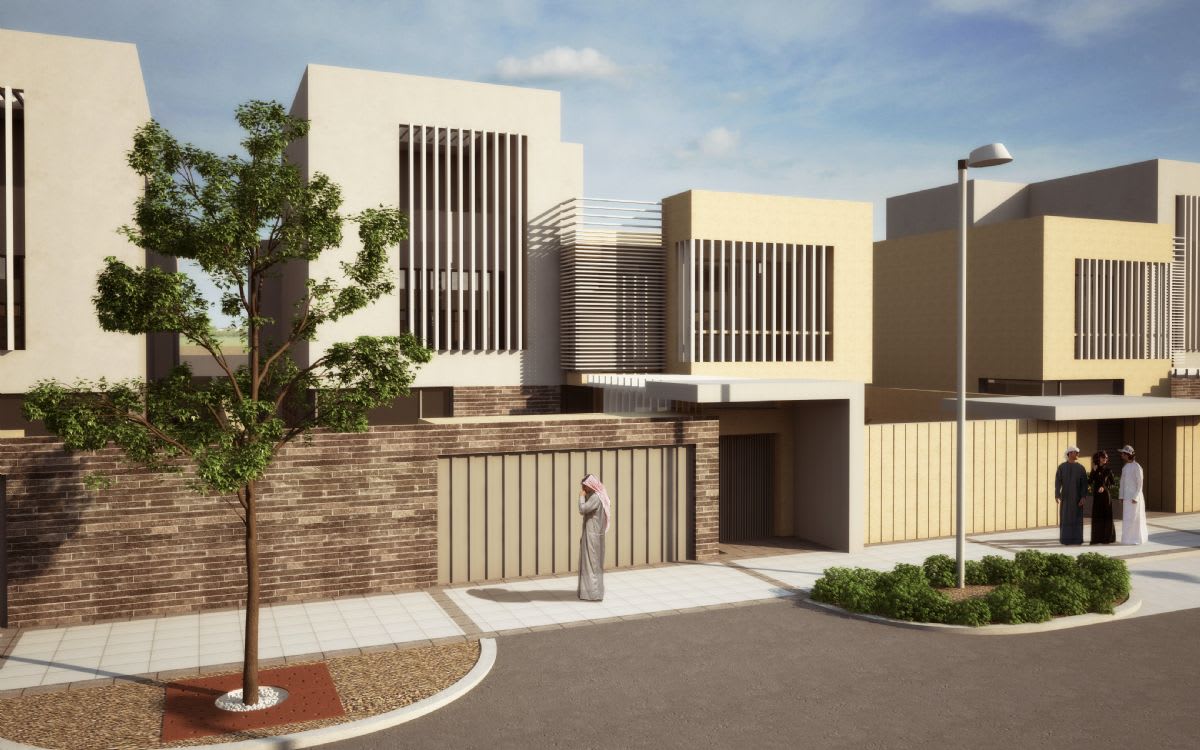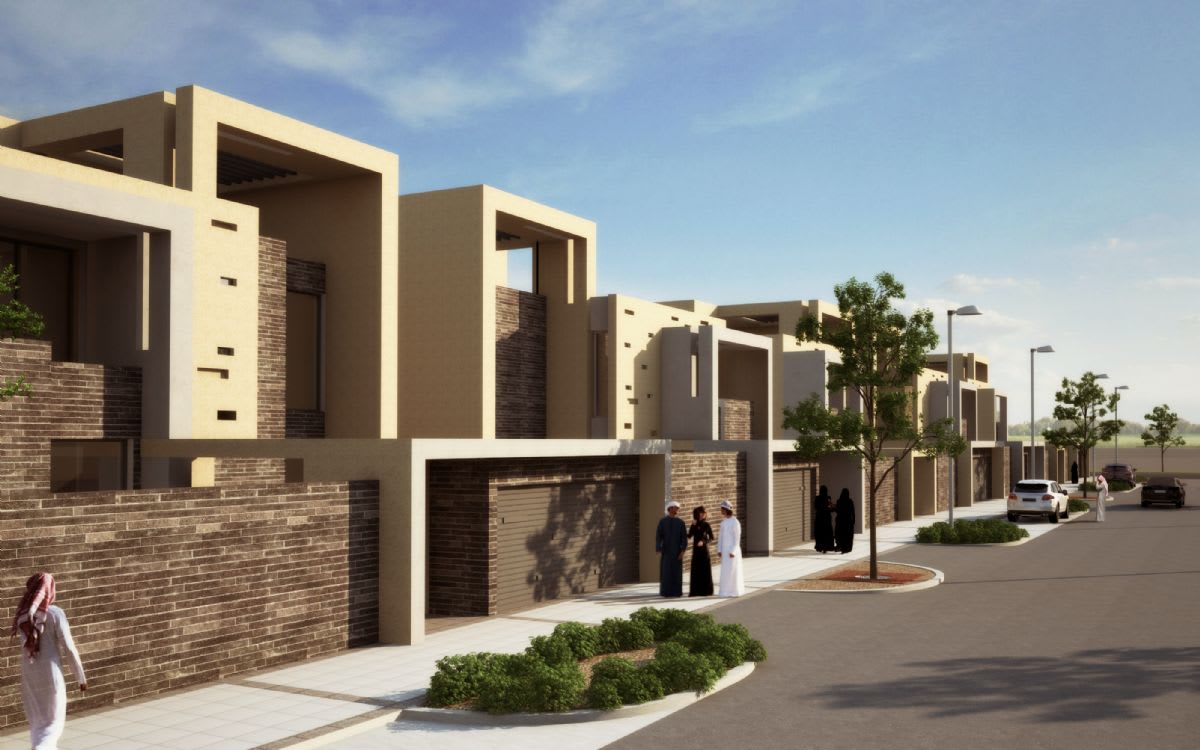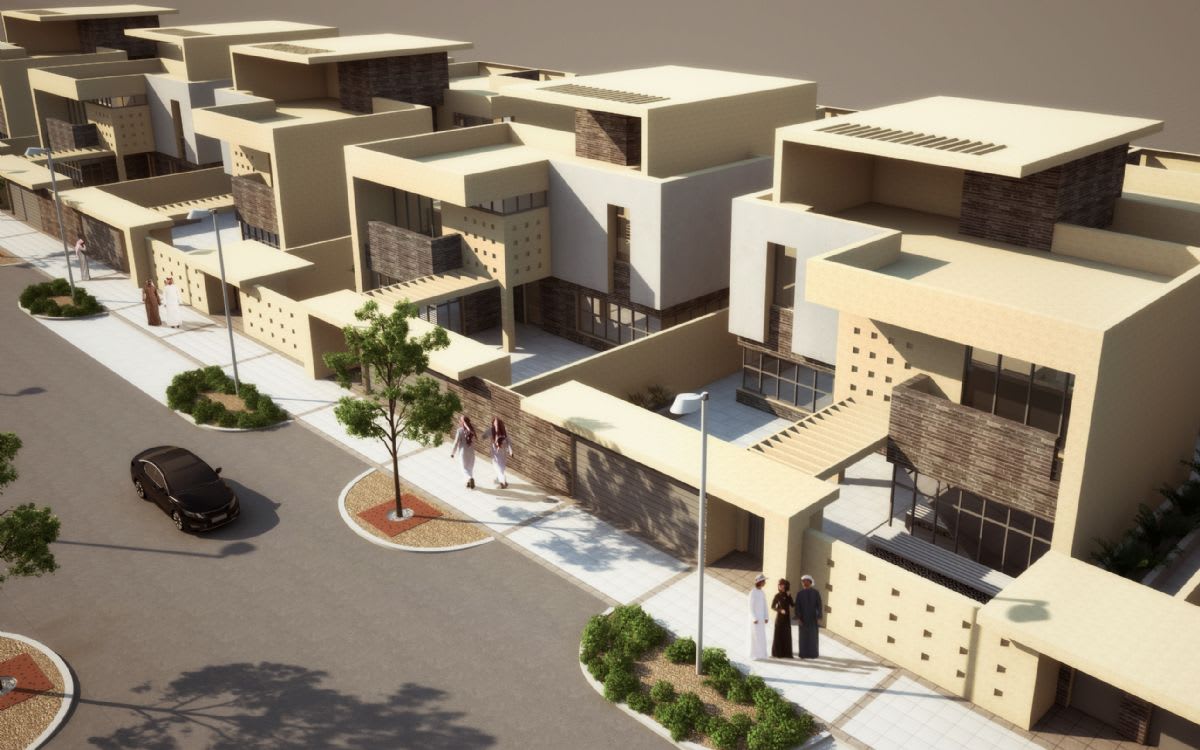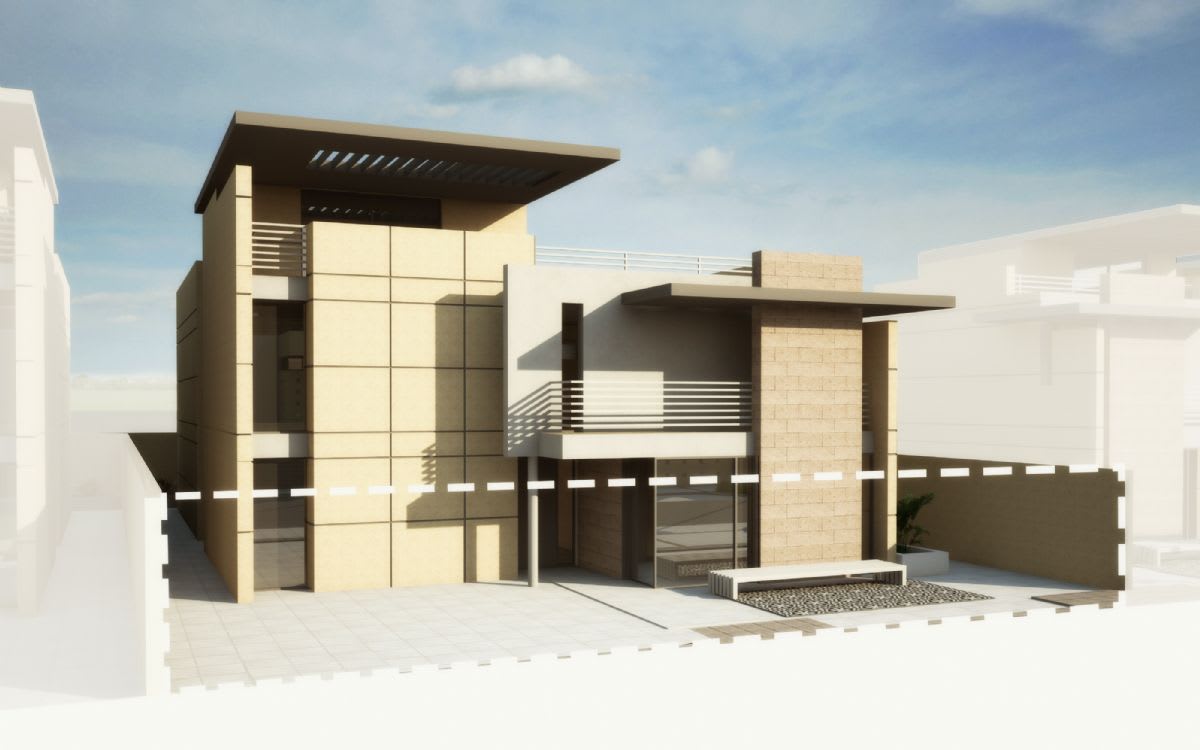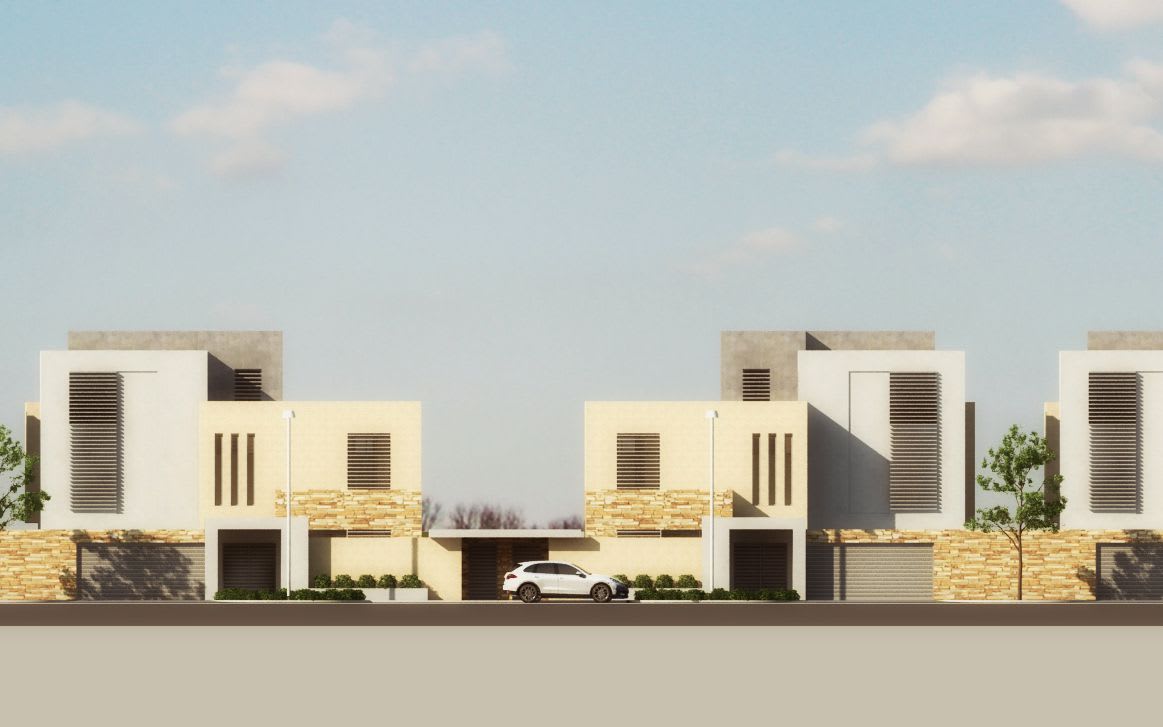 Mardumah
Residential
This is a scheme design for 1200 houses within the city-wide expansion of Jubail, Saudi Arabia. The district of Mardumah borders the sea to the North and East, at an inlet channel to Mardumah Bay. The planned residential neighborhood development lies south of this bay. There are also further planned neighborhoods to the West of the site, which also incorporate an area of archeological interest. The site is strategically located adjacent to the future economic center, as well as the proposed university.
In a scheme of this size it was important to emphasize the value of variety. Several house types were developed in collaboration with the client. In order to break-up the large scale of this development, we divided the houses into separate character areas. Homes in each of these areas will have their own distinct style and shape, with many different floor plans and layouts. This will allow the areas to be easily distinguishable from one another whilst also promoting a sense of place for the people who will live there.
It was important that the housing layouts upheld and promoted the values of Saudi culture. We worked with the Royal Commission to create contemporary designs, which had levels of privacy and density that were appropriate for the area. It is expected that the finished development will achieve LEED Gold status, making it very sustainable. The next stage of the project will look at further design development to secure local government approval.
Location:

Jubail, Saudi Arabia

Key Dates:

Preliminary Design Stage Complete

Client:

Royal Commission of Jubail

Project Manager/Architect:

van Dijk International / TvDP
Back