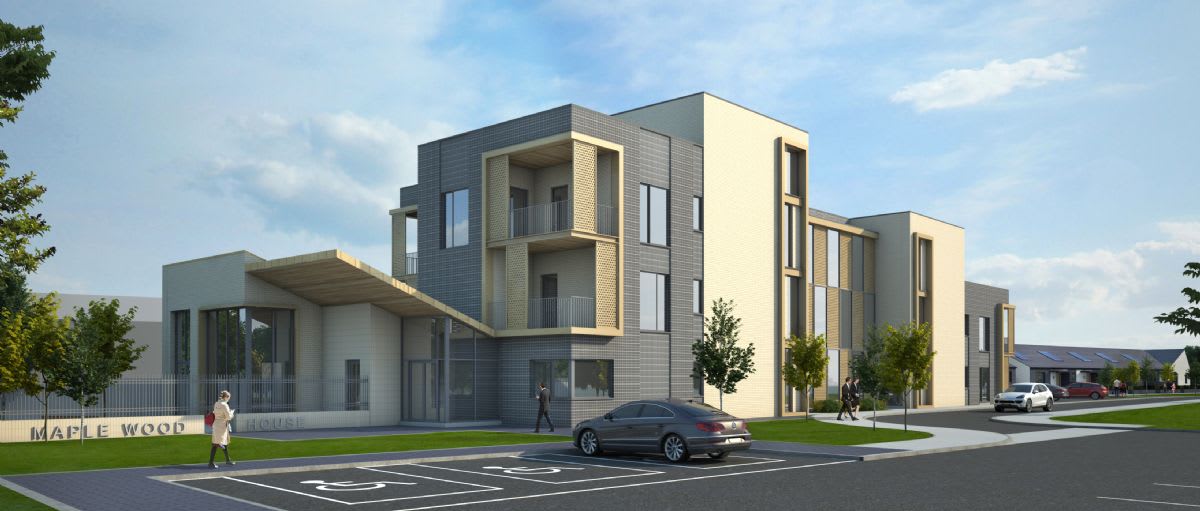 Maplewood
Residential
The Fernwood Park and Maplewood road development is provided by South Dublin County Council in partnership with Cluid Housing Association to accommodate older people who wish to remain living independently within their community.
The development consists of a mix of three and four person single storeyed dwellings located on a portion of existing under utilised green public open spaces in the heart of the existing community. The proposal succeeds in integrating older persons appropriately, safely and economically within their own communities.
The dwellings are sited in a way which creates natural surveillance of the public green spaces while maintaining permeability created by long established pathways through the sites.
A Communal building is located as an end of terrace unit at the Maplewood road site which is incorporated to provide amenities for existing and new residents.
Location:

Tallaght

Key Dates:

To go on site shortly

Client:

Cluid Housing association

Project Manager/Architect:

van Dijk International
Back