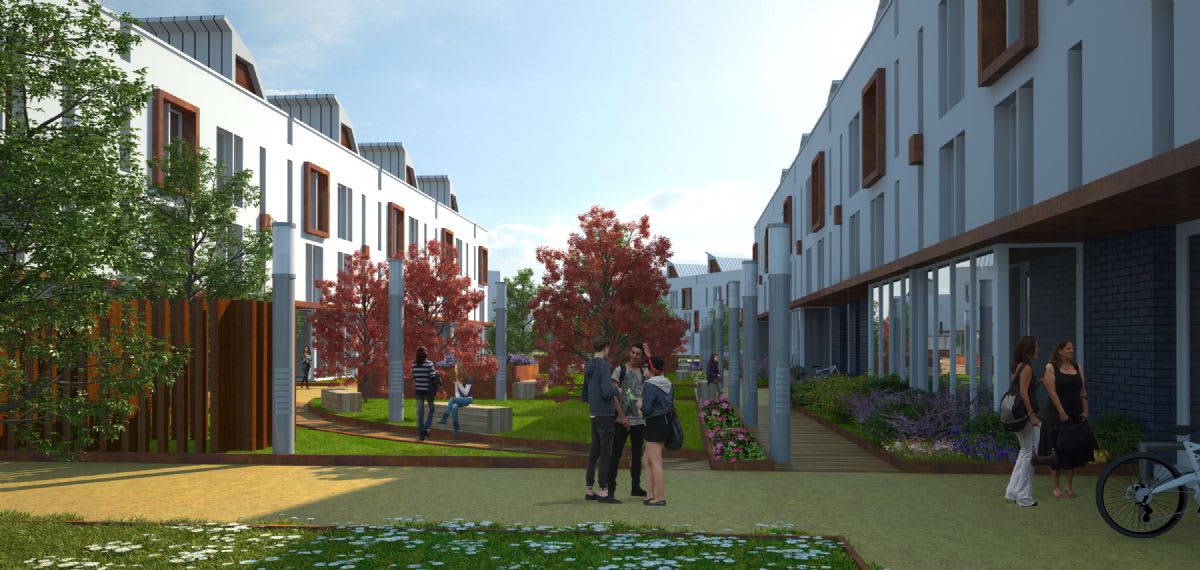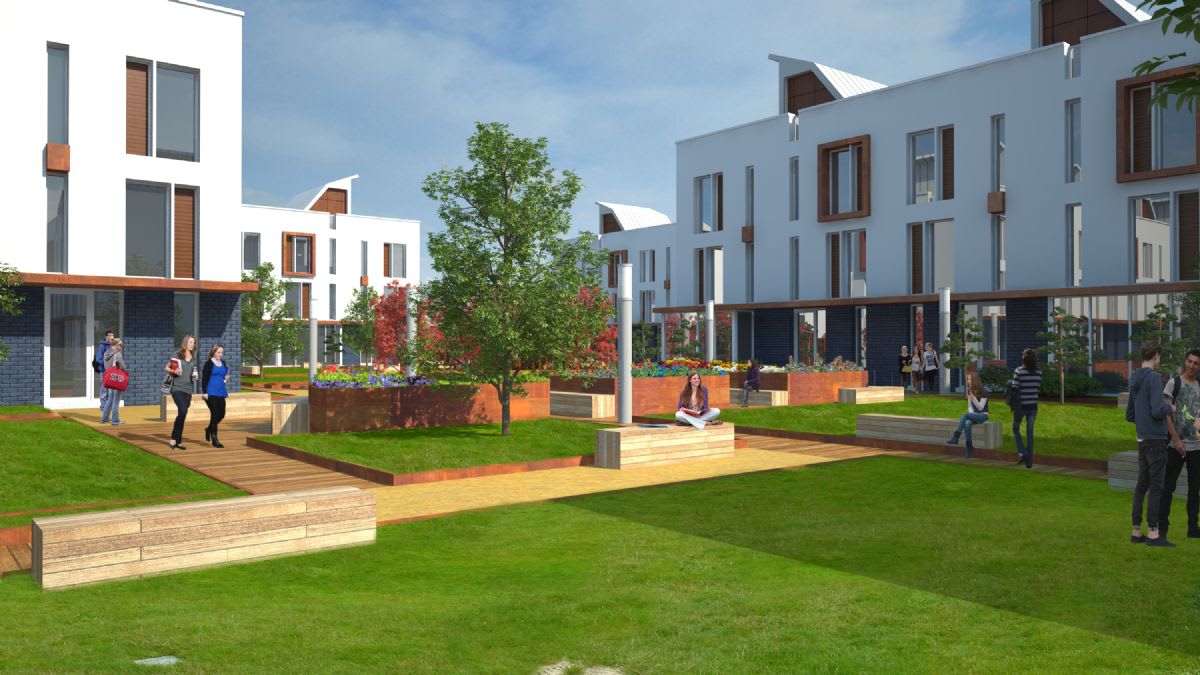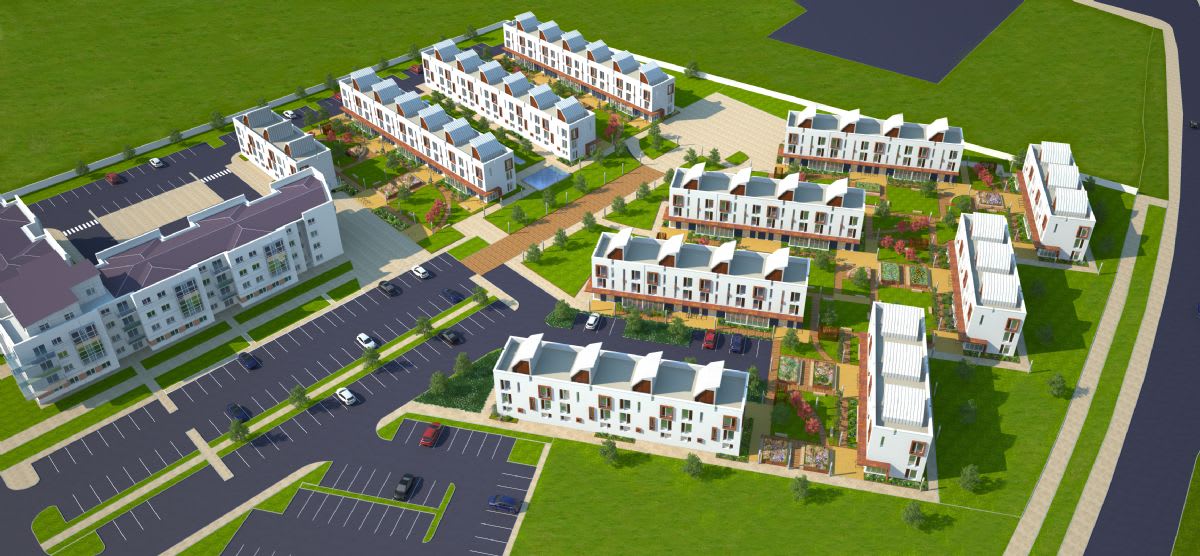 Green Park Student Accommodation
Education
This design for a one hundred and eighty nine bedroom student housing development consists of four buildings containing terraced-style units arranged around interconnecting communal gardens to create a sense of community among students.
Extruded coloured window features create variety along the elevation and help to single out each unit.The buildings have a North-South orientation to allow sunlight to penetrate between them. Every unit has seperate kitchen and living spaces. All nine bedrooms in each unit have ensuite shower rooms and a large work desk for studying. All bedrooms have large windows facing out onto light filled open spaces that become an integral element of the design. They promote social interaction, environmental sustainability in addition to forming permeable circulation routes.
The proximity to Dundalk IT represents a very efficent use of land and reduces students need for travel. Colour, articulation, lay-out and proportions combine to create a distinctive design-response for the area.
Location:

Dundalk, Ireland

Key Dates:

Planning Secured

Client:

Bennett Construction

Project Manager/Architect:

van Dijk International
Back