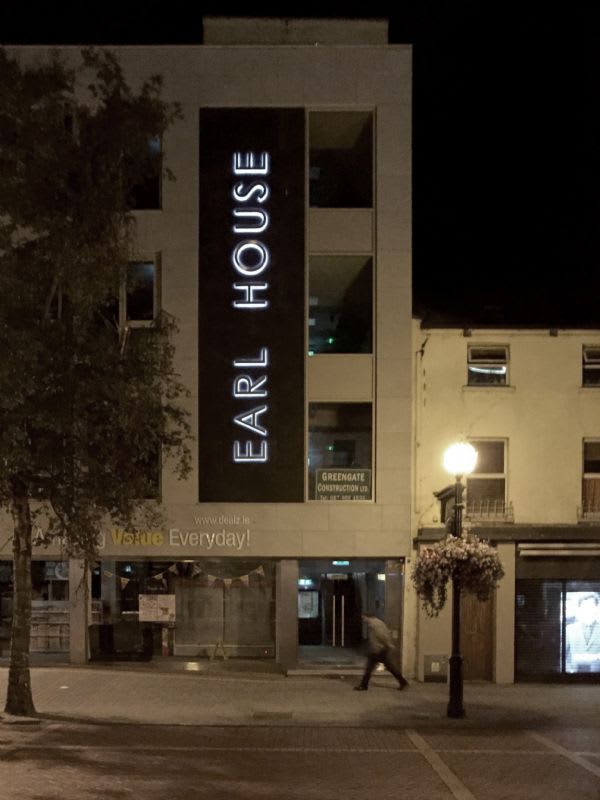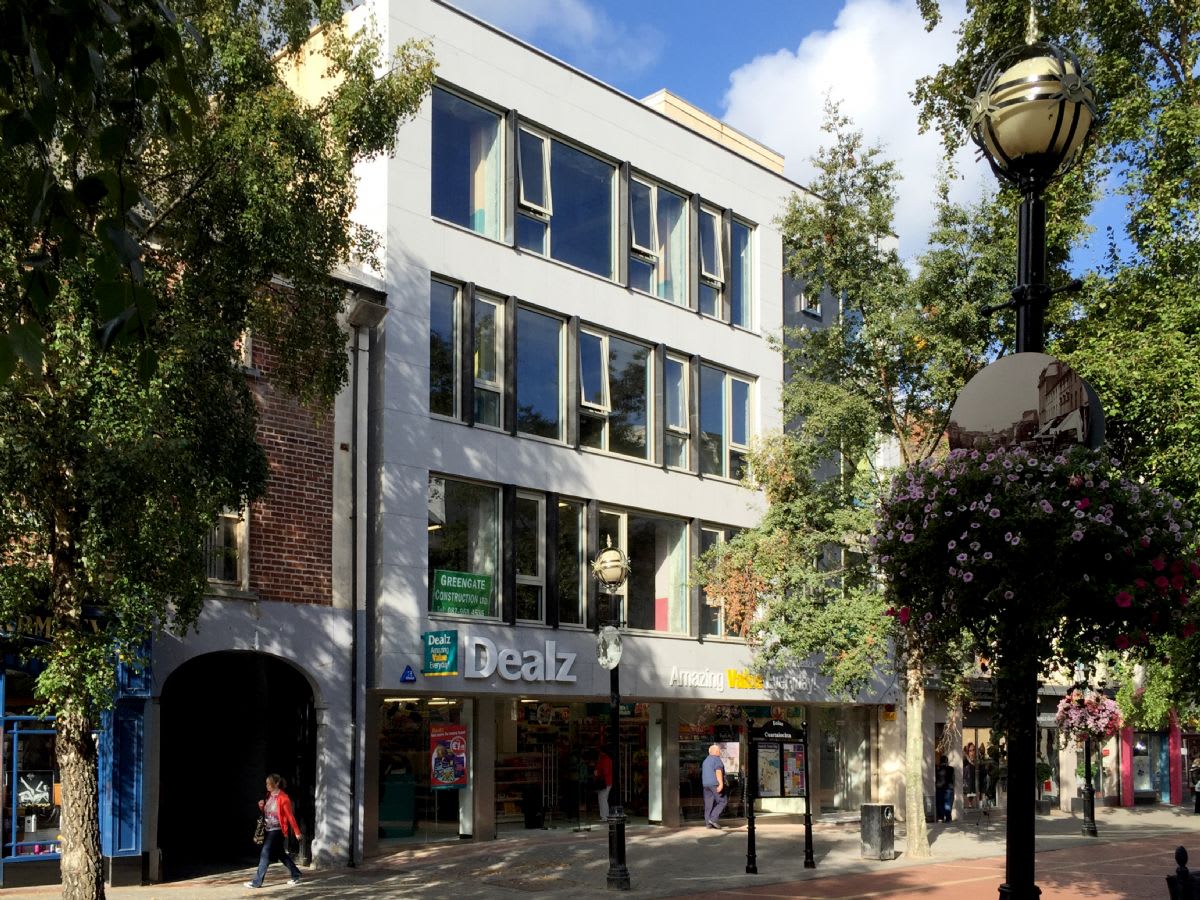 Earl House
Commercial
In the core of Dundalk's retail district, Earl House had lay empty for some time. Constructed in the 1970's, It had deteriorated to a point where it was having a negative effect on the overall perception of the town centre. The concept of the original design emphasised verticality. The ground floor was set back and created a podium for tall concrete ribs to project from the front façade. The void between these ribs was filled with glazing for internal spaces.
We sought to promote interaction between passers-by on Earl Street and the new commercial unit at ground floor level by fully glazing the lower façade. In this building each upper floor accommodates a different use. To express this on the façade we proposed the removal of the concrete ribs to show horizontality at each level. A projecting fenestration detail breaks up the zone of glazing whilst also making reference to the character of historical buildings already existing on Earl Street. Natural granite is used to clad the upper levels.
The floors are connected by a recessed opening to the Northern side that expresses the vertical circulation. It is also used as the area where signage may be placed. We believe these works have given new life to the building and Earl Street.
Location:

Dundalk, Ireland

Construction Contract Value:

Confidential

Key Dates:

Completed Autumn 2014

Client:

Confidential

Project Manager/Architect:

van Dijk International
Back