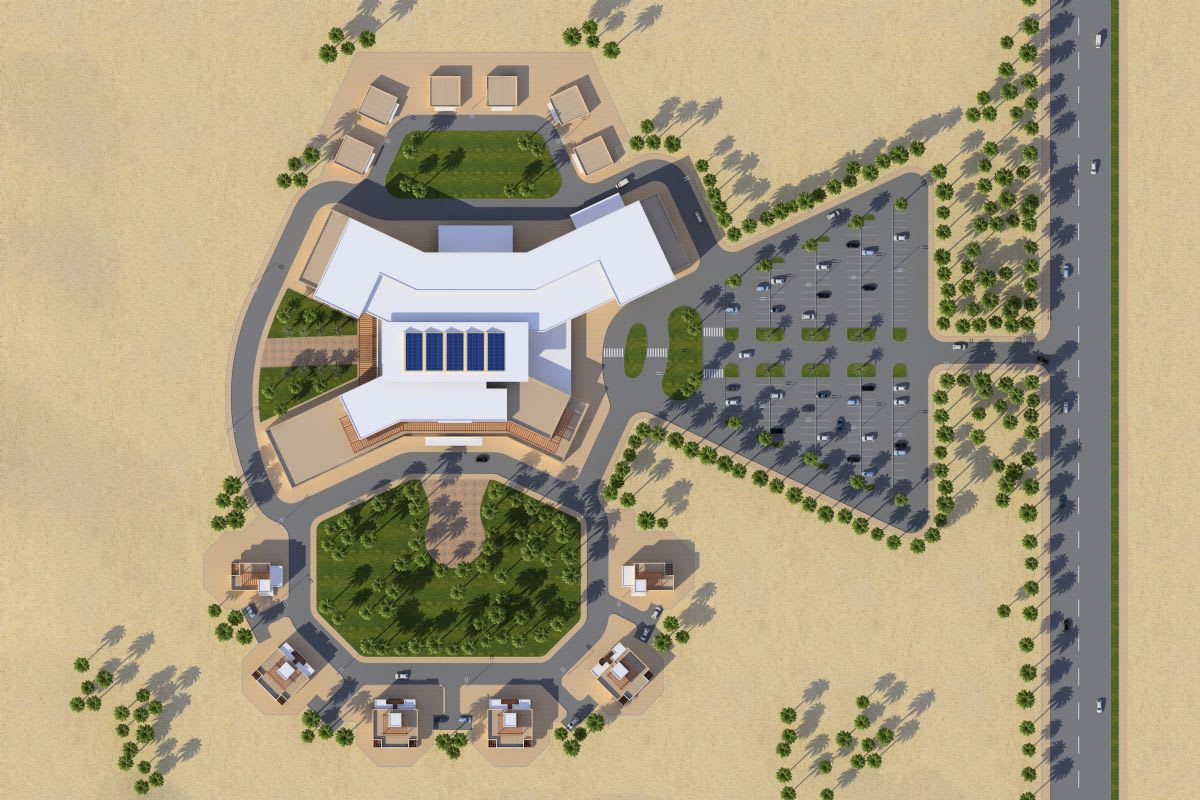 Bukha Hospital
Healthcare
Great architectural expression is often informed by both past and present cultures. Here, we decided to take some of the 'heavy' / 'solid' language of traditional architecture but use with a modern approach to create a design which suggests 'Welcome'. An architectural language where the building can be readily understood and easy to move around. We have applied this design principle to the entirety of the Hospital site.
The 'Welcome Hospital' concept starts at the main entrance to the site and to the building itself. We have created a tall central space, known as the 'Welcome Hall', it's from here people will circulate around the building. This space will become the 'heart' of the hospital, a reference space that promotes a calming graceful effect within the hospital. The interior design of the welcome hall will be influenced by traditional Omani design both in terms materials and patterns used.
Reaching out from the welcome hall, the building defines two important external spaces, one - the main entrance space at the front, and the other a landscaped courtyard at the rear. The architecture is intended to act like arms opening out in 'care' to receive the visitors as they approach. Entrance shall be under a large canopy. The landscaped court yard is intended a 'retreat space', a peaceful 'haven of tranquility' and would be accessed off a café / canteen space.
Location:

Al-Wusta, Oman

Key Dates:

Design Stage Complete

Client:

Mahoot General Hospital

Project Manager/Architect:

van Dijk International / TOTP
Back